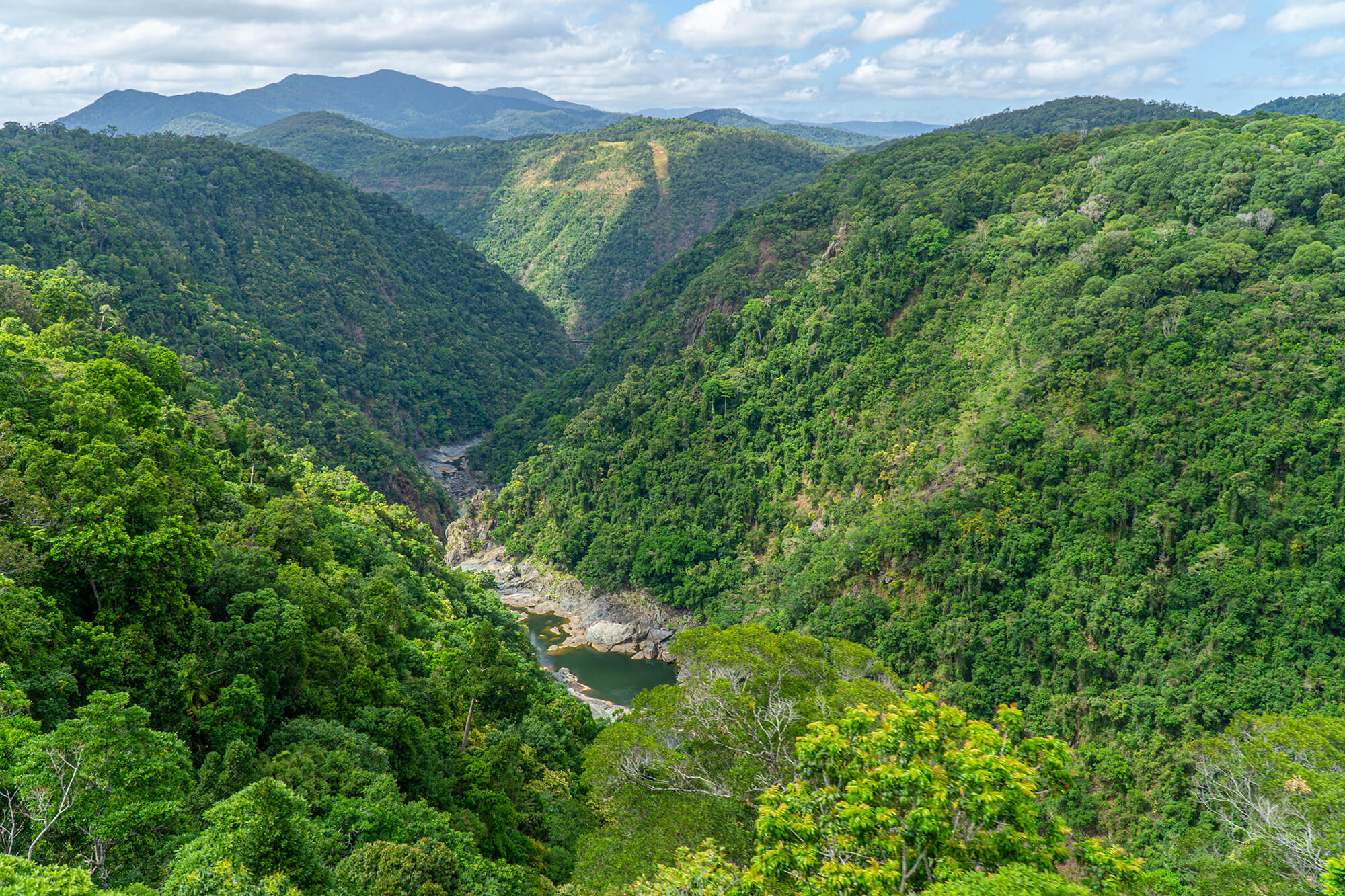 Project Colombia
PARKACTIVE COLOMBIA WILL BE IMPLEMENTED NEXT TO "PUERTO ANTIOQUIA", WHERE EXISTING BUSINESSES ARE OPERATING.
The site will be developed in a dynamic area, where banana growers are exporting 30 millions boxes per year and where several companies are already operating. It will encompass 50 hectares for clients, predominantly within the agribusiness, and features a 150-hectare energy park, generating power (50MW) and treating and recycling organic and plastic wastes. The park also includes cultivating, harvesting, processing and selling fruits. It is expected that construction will begin in the last quarter of 2022.
PARKACTIVE Colombia is designed to be generating enough energy for the park and the newly built port, as well as providing waste treatment capacities for the entire region. It is also generating financial return through forestry, agriculture, food processing and carbon credit.
Benefiting from major highway construction projects, the port is set to unlock greater road connectivity, lower transportation costs for exporters and importers into Colombia. Such proximity to the port underpins the very importance of Parkactive's industrial park concept and the potential to derive many benefits we envisage.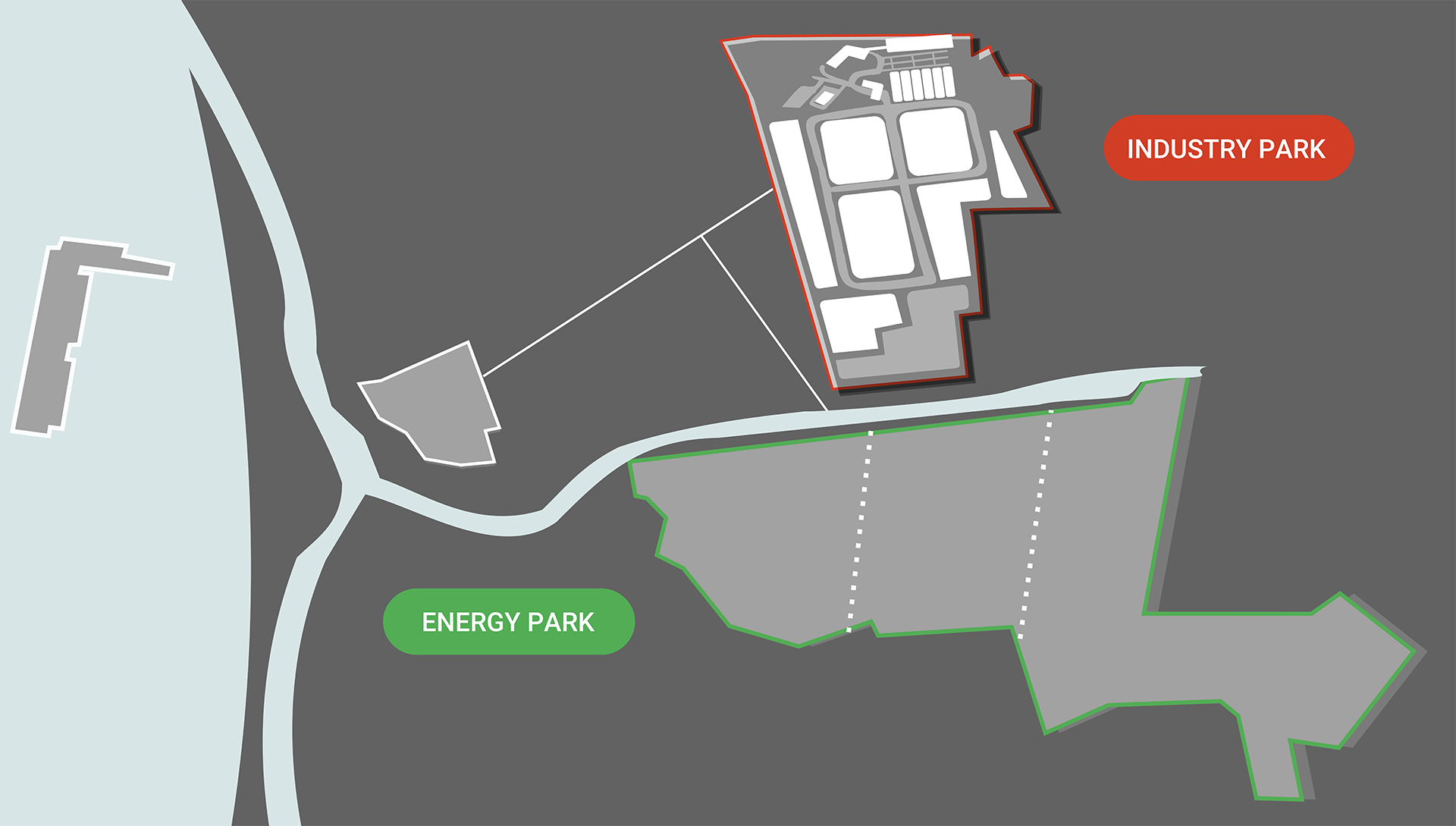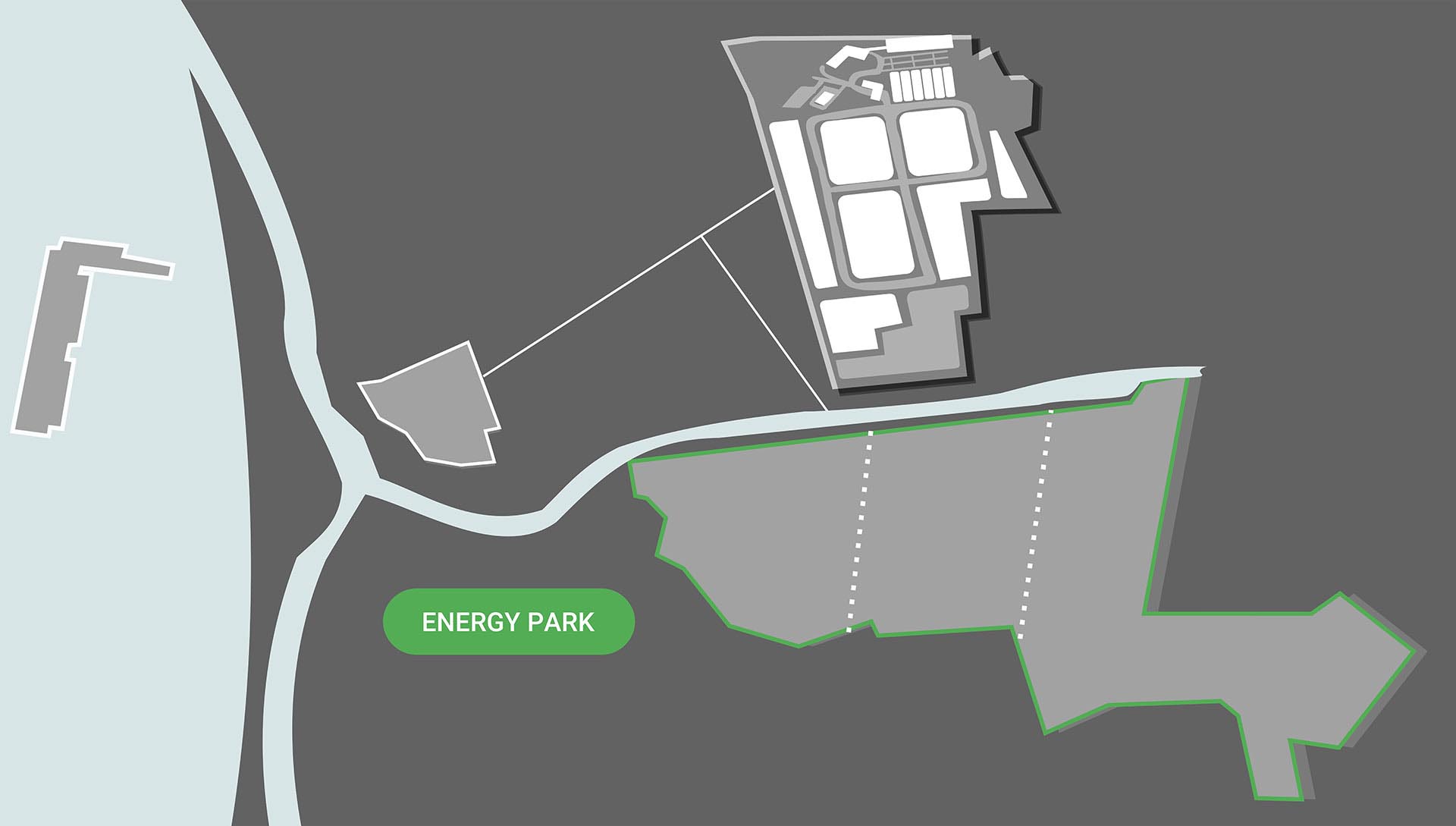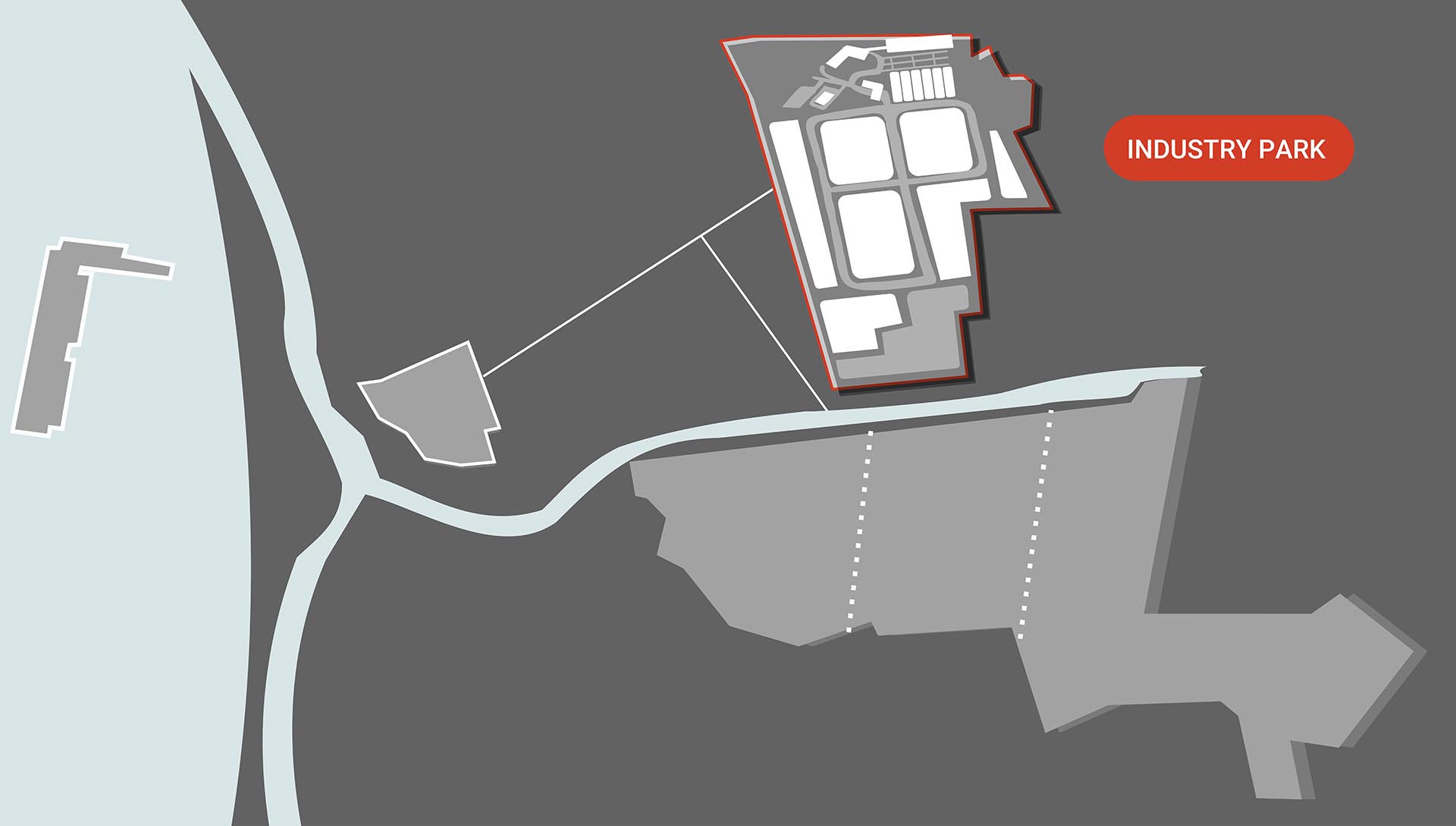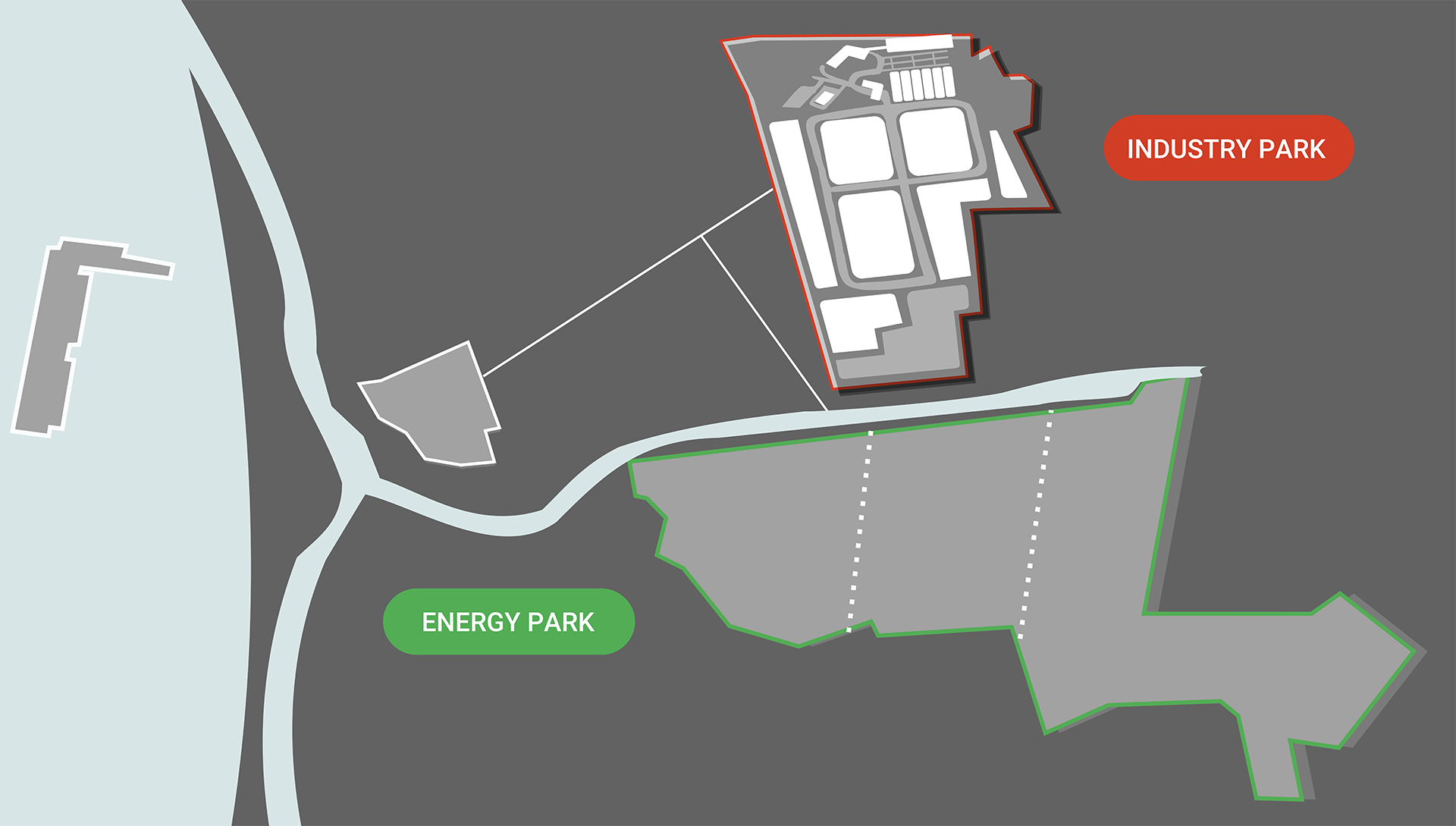 Industry Park
All industrial processes are carried out in this 49-hectare area. The two operating companies that are already located here are a great advantage: a factory for processing fruits and the CFS logistics company. We also offer our customers the possibility of renting factory space, offices and warehouses.
Energy Park
This site will have a total area of 150 ha. It will be used for activities that require storage and isolation due to dusts and odours. There are also two active companies located here: the shipyard with an onshore and offshore terminal and a plastics factory. As with the industrial park, access and exit will be by road or canal to enable short transport routes.
Upcoming projects
In the near future, we will expand our business model to other places such as Rwanda, Bulgaria, Kosovo, Balkan Countries and Canada. For this purpose, we are currently looking for further locations and investors.
If we have caught your attention and you are interested in a joint partnership or collaboration, please do not hesitate to contact us.